More Tweaking: 12/27/2006...
Well, I've cleaned up the links and have adjusted some more tiny things here and there. Now, though, for some odd reason I'm finding the special character conveniently mucking up some content so the eradication of that is next.

Edit: Turns out it was unwanted white space which I've cleared up for the most part, I hope.
More Tweaking: 12/23/2006...
Happy Holidays everyone! As an early gift I received the Tenchi Muyo! Perfect collection which consists of a few DVDs consisting of all of the OVA (plus the three movies), Tenchi Muyo! Universe, and Tenchi in Tokyo. Along with that I was lucky enough to get all three DVDs of Tenchi Returns which caps off the original OVA. So I'm in like super Tenchi mode as of late.

I've been tidying up some code here and there as well as cleaning up some gunk that somehow found its way onto my site. I know it's free hosting but I'm only allotted 78mb of space and I can't really appreciate the excessive advertisement which FC seems to deem necessary for whatever reason. You may see some junk pop through randomly but the lids pressed on pretty tight. ;-)
Tweaking: 10/29/2006...
OK, I've got that html-writin' itch again. Things have slowed down somewhat and I'm tired of just running around on maps in counter-strike or playing some other game. I've been picking up on and fixing broken links here and there and I have some ideas for a new layout so I will see how that goes and try to get that coming along as best I can. I've not been very reliable I know but other things in my life are just more demanding. Like my girlfriend. ;) Shhh.

Oh yeah, I am also completely disgusted by the amount of advertising I am seeing on Fortunecity and I'm also surprised that my "welcome.to" alias is still working!
Site makeover: 1/24-1/25/04...
OK, two choices now I guess. Sterile* and well pink. lol More thumbing to come for the image gallery and some more stuff too! hoozah!
Thumbnailing the Image Gallery: 1/21/04...
Phew! lol More thumbs! Washu has been completely thumbed along with a few other characters.
More to come!
Thumbnailing the Image Gallery: 1/20/04...
I am making a slow move, but a definite one, to thumbing the gallery. :-) Look for changes soon!
Tenchi Muyo! OVA3...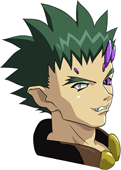 I have seen the first episode of the 3rd OVA series. Oh yes. :-D
Renovation a plenty, makin HOLES: 1/18/04...
Updating some changes....FortuneCity's FTP service is giving ME shit.

*ARGH! Internet Explorer handles Cascading Style Sheets better than Firefox does!
Updates foshizzle: 1/16/04...
Hoozah! Been a long time. Shonuff. DeVry and FedEx have been keeping me busy as it is but it's time to update this site. I love this site, it's my baby. :) So expect some renovation er whatnot.
Excuse the mess for a bit, tidying up and junk. I've also noticed that FortuneCity is redirecting people away from my site and probably others with links to sponsors.
I believe that I will be changing hosts here when I find a better one.
I'd also like to add that I apologize for the sizes of the old text and dropdown menus. I have no idea why they were as small as they were. Dropdown menus and text alike all viewed fine and large enough to read on my machine. I'd have to go and blame Microsoft and all 3rd party browsers for any vision impairment concerning said dropdowns and text sizes.